Startup Bakery's business recipe
Our method to create unique, scalable and exquisitely winning solutions.
Parallel entrepreneurship: art meets method
To effectively implement a parallel entrepreneurship strategy, one needs a repeatable method that is also flexible enough to adapt to different business sectors. With that in mind, we have created a four-step recipe to transform quality ingredients (such as ideas, creativity, technology, talent…) into successful businesses.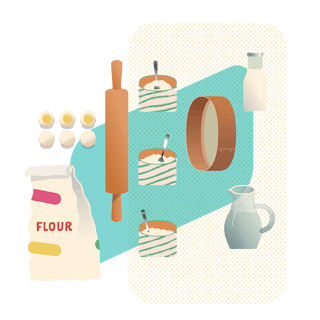 Phase 1: Pick
The first ingredient we select in our innovation journey is the business idea, and the first step for a successful recipe is to check that the idea "tastes just right". For this reason we involve real customers and "gauge their taste".
Only ideas that are proven to solve a real customer pain are taken to the next phase.
At the same time, other ingredients are also selected: potential co-founders, team of cloud & AI specialists, industrial partners and investors functional to the next phases of the project.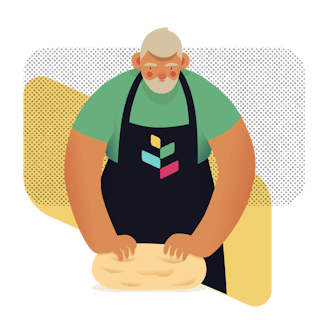 Phase 2: Mix
The selected ingredients are mixed in the right amount.
In the "mix" phase we perform a 360 degree business validation. We select a co-founder to take on the CEO role and, together with a newly formed startup team, we get into prototyping. Involving an increasing number of customers, we validate the new startup from a commercial, managerial and fund-raising perspective.
If all these validations are successful and reach a positive outcome we move to baking!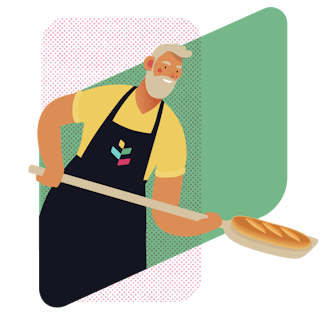 Phase 3: Bake
Experience, talent and technology are our yeast and thickener and allow us to give shape and structure to the enterprise we've previously designed and tested.
We continue to follow a lean "build, test & learn" optimization model, with an increasingly pragmatic approach: we build an MVP (minimum viable product) and choose the right industrial partner while targeting a break even… all to "serve" a tasty new solution.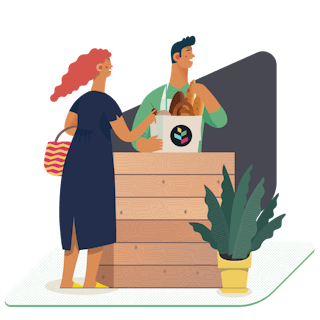 Phase 4: Serve
After multiple optimization cycles the CEO and their team are a well-oiled machine and know how to move the business forward.
The recipe has been successful and customers are satisfied, so our focus moves to ensuring that the new startup has everything it needs to scale up: we hand over to our partner for them to add the startup, as a new business unit, to their own "menu". We remain close though, and available to support them in achieving the forecasted multipliers.
With one more successful project under our belt, and the learnings that come from it, we get back to phase one, roll up our sleeves, and look for new business ingredients and exciting customer flavours to build our next enterprise!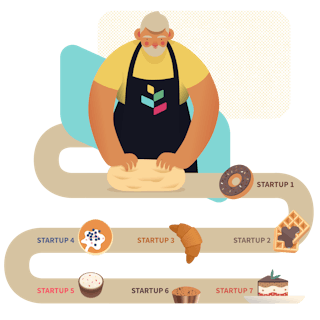 What is a startup studio
A startup studio (also called startup factory, company builder, startup foundry or venture studio) is a "generator of startups", a company which builds new enterprises in series following a "parallel entrepreneurship" approach.
The startup studio model aims at significantly reducing the risk of failure, typical of newly created enterprises, while enhancing the quality of the new startups.